'I love those who yearn for the impossible'.
Johann Wolfgang von Goethe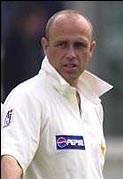 My friends call me Pybs, the players I work with call me …… well, just "Coach".
I was born in the North East of England, in Newcastle, that old city of coal, ships and steel, although there is little of that now-a-days.
Its a soccer crazy city and as kids growing up it was all we knew and dreamed of.
At the age of eight I was introduced to Cricket and Rugby, they have been a passion ever since. Soccer was relegated to back street games, although I still check in to see how Newcastle United are doing.
From the Tyne Bridge to the Sydney Harbour Bridge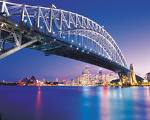 At the age of 12 our family moved to Sydney, Australia.
The family connection was smack in the middle of the harbour upon our arrival, our great grandfather had been one of the architects for the Sydney Harbour Bridge, built as it was by a firm from Middlesborough in the North East, its prototype had been the Tyne Bridge in Newcastle.
My brother and I loved Australia, the outdoors, cricket, rugby, soccer, the beach and the bush.
One day whilst playing cricket in the park my brother and I had a argument over who's turn it was to bat.
Our cricket kit was on its way on the ship from england, so the bat we had was fashioned from the branch of a tree, the argument got heated and I ended up second best with a fractured skull.
It was an accident, but the closed head injury I got threw me out, I really battled to focus at school after this, what I didn't know a the time was that this was common with this type of injury. School became a sentence to be served. It went on for another five years, but more of that later.
Sydney was great and after receiving the news we were to return to the UK four years later, I was ready to run away.
Back to cold, wet england, not hugely tempting.
The Wild West
The move to the North West of England proved better than expected, the people of the area are similar in mentality and outlook to the Geordies of the North East, they are independent souls, calling no man master.
We lived in Cumbria, on the edge of the beautiful Lake District, I began playing Mens League Cricket for Vickers Sports, the big Shipbuilding Company, County Junior Cricket and Rugby League for Ulverston and Junior Rugby Union for Millom.
I began to excel, although my dislike of school had got so bad I ended up helping the Phys Ed department rather than continue to look out the window in class.
It was an introduction of sorts to coaching.
I left school a year later with not much more to show for it than the coat I carried home the same day.
I went to coach some cricket classes at the local primary school to keep me out of mischief and found I quite enjoyed it.
There was an economic depression at this time, with huge unemployment, industrial strikes and riots.The local shipyard which was the biggest local employer was laying off men.
So I was on the dole, there was no work and certainly not for those without qualifications.
There were cricket offers to winter with Lancashire, the head rugby league coach suggested my turning pro but my parents moved yet again, this time to the south of England.
I eventually saw the error of my ways, realising that I wasn't going to get far in life with two CSE's in English.
My ability to pay attention was much better now, I was not so easily distractable and I went to college, studied and got into University, passed and then qualified as a lecturer for Further Education.
Which was all pretty ironic, that I, the bete noire of educators should end up studying education.
Of all things, I found I was fascinated by how people learn, perhaps I shouldn't have been surprised after all those years of battling with school.
At the time I was playing rugby for Sudbury, we were to be Eastern Counties Champions and Cricket for Suffolk.
I was obsessed with training though and it backfired, I ended up having five operations in five years, my ambitions of playing professional cricket went with them.
Invitations to Worcestershire from Basil D'Oliveira ended with two groin operations in two summers.
The recurring smell of anaesthesia and the sight of another physio for rehab was the end of it.
The Dream was dead.
Into Africa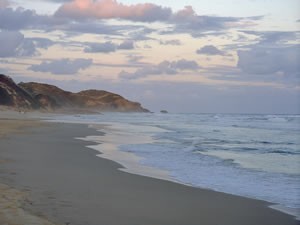 Newly qualified as a lecturer and armed with a couple of NCA coaching qualifications courtesy of courses with my friend Chris Grove, I made plans to coach in South Africa.
The country had opened up, they had recognised the ANC and released Nelson Mandela from prison.
I took the initiative and wrote to Ali Bacher the boss of South African cricket, amazingly he wrote back and helped me out.
It was a key lesson, cut out the middle men, go to people who can make decisions and above all, be bold.
I secured a post at Selborne College in East London in the Eastern Cape. The beach above is a local one in the city, it's a beautiful place to live.
It was a fantastic experience, working at a wonderful school with good facilities, supportive staff and parents.
It went well, I did a goal setting exercise one day, unusual for me because I liked to live life by the seat of my pants and set a goal to be an International Coach within Ten years.
I had begun to work with Mark Boucher, Makhaya Ntini and Justin Kemp were at local schools and would eventually work with me when I took over the provincial squads and junior sides.
I did well and they did well, before long I found myself running the Border Cricket Academy and then the Senior side.
Life is a river that runs between two banks.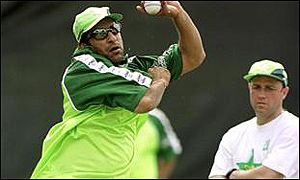 Pain and Pleasure are those banks and you only know one by knowing the other.
The cricket coaching continued to go well, I was asked by Pakistan to join them and I had the wonderful experience to work with them at two World Cups, we got to the finals in 1999.
I have lead Border and Titans to 10 Championship Finals and have managed to win 6 of them, twice doing the double.
With the Titans we set the second best record in the history of South African four day cricket, to win 8-10 unbeaten.
We managed to set the record for chasing down the biggest total in South African one day history against the Free State Eagles,the side we would beat later that season in the final. 336-3 in 40 overs, quite remarkable bearing in mind we were 11-0 after 5 overs !
Coaching is not always sweetness and light, for peaks there will always be troughs.
I was sacked once by Pakistan in 1999, after losing three tests to Australia, I had only been in the job a month; on returning home my house was burgled and I cracked my pelvis after slipping on wet bricks.
Such is life !
From all of the coaching, the tears, the sweat and the effort to help players and build winning teams, the sweetest thing is to help a player grow into their potential, regardless of their standard.
Amongst all of this, I am amazingly blessed, I work doing something I love, I have a lovely family and a supportive wife.
This website is to help all of you who dream and desire to play better.
Best wishes Richard !
"Whatever you can do or dream you can, begin it. Boldness has genius, power and magic in it!"
Johann Wolfgang von Goethe