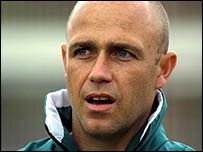 The Cricket Coaching foundation skills and insights are based upon the brain based model that you have seen in the section on Cricket Mental Training and touched upon in How To Play Cricket.
This section is focused on the theory behind the practice of coaching players and teams, they are also tried and tested over the last twenty years of my coaching career.
You can find the practical skills and drills, Batting, Bowling, Fielding and Wicket Keeping techniques here.
Neuroscience which is the common name for brain science has developed faster in the last 10 years than in the previous 1000.
In many ways it verifies what good teachers and coaches have always known; that creating a stimulating environment for learning, planning, communication and 'looking and listening' for the potential of your cricketers and teams goes a long way towards helping them to become 'successful'.
This section of CricketLab will look at these in broad concepts and as with all of the information in the site, you need to bring your own personal knowledge of cricket and coaching to this information.
There are no quick fixes here, as the old saying goes,
'the only place that success comes before work, is in the dictionary'.
I hope you enjoy these personal insights and the application of a method which has brought considerable success.
Cricket Coaching Related Articles
Go to Cricket Coaching Foundation Skills

Go To Cricket Coaching: Building Success

Go To Effective Cricket Team Management and Organisation

Go To Cricket Coaching: Cricket Routines and Rituals

Go To Cricket Coaching: Is Cricket Just Skill Repetition?

Back to CricketLab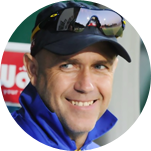 About Richard Pybus
I'm Richard Pybus, I've coached Pakistan, Bangladesh, Middlesex, Titans and the Cape Cobras in South Africa and the goal of this site is to help you to play winning cricket.