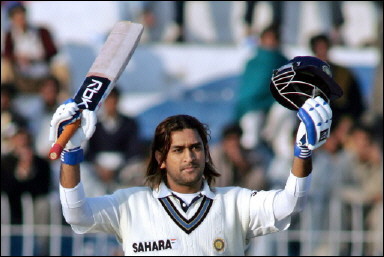 Cricket Strategy and Tactics are the key to success on the cricket field: when two teams with equal skill and fitness levels engage, it is the side with superior cricket strategy who will more often than not prevail.
Winning Cricket begins off the field. It is too late when you are in the middle of a game, particularly one day and T20 cricket, to be able to catch up when the opposition have taken the initiative and are running away with the match.
In building a strategy to maximise the opportunity for victory on the cricket field, you are going to make primary assessments of your opponents.
Good Captains, Coaches and Players do this: they do their homework on whom they are playing and where the match is taking place. They do assessments of their opponents strengths and weaknesses and go about decoding their opponents' game, choking their strengths and attacking their weaknesses.
How do I know this for a fact? Here's an example:


Dale Steyn who has had phenomenal success since establishing himself in the South African side, still works to a game plan that we established in 2005. He has tweaked it and made it more challenging as he has grown more confident.
The first part is his specific goals for the game, and then he goes about doing his homework on the key players in the opposition, understanding how they construct their game and how he is going to break it down. You have seen the results.
Gathering this information is a key stage in cricket strategy, in order to build individual game plans for different opponents. In gathering the info on your opponents you can begin to analyse how they go about rolling out their game plan.
You need to have information first, if you don't do the groundwork then you have nothing to build your strategy from. You need the numbers on your opponents games: who are the key players, how can you go about neutralising them, when during the game do they make the most impact, for how long can they sustain that intensity of performance?
That sounds like a lot of info, but the beautiful thing is that we live in an age where video camera and software programs can make clubs and schools almost as technologically advanced as professional cricket teams.
Secondly, cricket is a game that is designed for numerical analysis, and the scorebook is an integral part of cricket. For most scorers, doing a wagon wheel to supplement the information on the score sheet is fun rather than work.
So if you don't have access to technology, the scorebook and a wagon wheel of opposition batters will give you a starting point to work from: how batters construct their innings, how many overs a bowler bowls in his average spell… When you start to know what to look for, you can begin to out-strategise your opponents.
---

In the 2009 Champions Trophy the South Africans crashed out in the first round. They were criticised for having a rigid game plan that was easy to read: the opposition did their homework and knew which bowlers would bowl and when.
The opposition drew up their tactics accordingly and put the South Africans under huge pressure in the middle overs, and at the 'death' when they attacked specific bowlers, particularly the spinners.
Roelof van der Merwe, who had burst into international one day and T20 cricket, found himself exposed as the opposition batters manipulated him around when the South Africans were keeping only four fielders in the inner ring. They knew what he was going to try to bowl in the 'death' overs and planned counter-strategies to good effect.
---

The Australian Cricket Team used an intelligent game strategy to deal with the speed and potential threat of the Pakistani fast bowler Shoaib Akhtar. The Australians used to let Shoaib bowl out his overs, they knew that he could only bowl a short spell, and they used to treat him as a cyclone blowing in and then out.
They didn't confront his pace and aggression, they flowed with it, knowing that in three to six overs time he would be spent, and they could go about working on the rest of the bowling attack.
The key reason for the Australian Cricket Team's dominance from the late 1990's was not only the strength of their great players, but their off-field preparation, knowing what they wanted to make happen and when.
---
Discover more in the following sections on Cricket Strategy and Tactics.
---
Cricket Strategy – Part One
Cricket Strategy – Part Two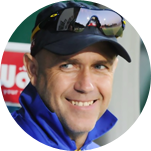 About Richard Pybus
I'm Richard Pybus, I've coached Pakistan, Bangladesh, Middlesex, Titans and the Cape Cobras in South Africa and the goal of this site is to help you to play winning cricket.