by Rao
(India )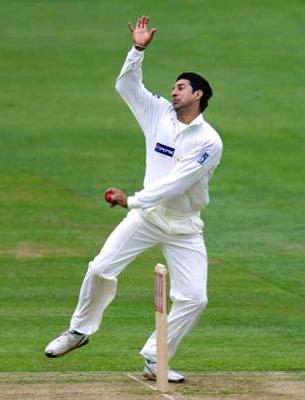 Wasim Akram: World Class Swing – Speed – Skill
HI COACH,
I AM RIGHT ARM MEDIUM PACER AND MY BOWLING ACTION IS THE AS SAME AS WASIM AKRAM'S ACTION IF VIEWED IN MIRROR IMAGE. I LOVE TO COPY HIM BUT MY COACH DOESN'T WANT ME TO BOWL WITH THAT ACTION AND WANTS TO CHANGE MY ACTION, I AM UNCOMFORTABLE WITH IT. SO WHAT SHOULD I DO?
PLEASE HELP ME AS I WANT MY CONFIDENCE AND ACTION TOO.
THANK YOU COACH
Hi Rao,
each player is responsible for their own game, not the coach. The coach's job is to work with the player to help them enhance their talents, not to take over their thinking and technique. Be true to yourself, if you like your action, it works for you and keeps you injury free then run in and bowl quick!
Modelling the best players in the world is one of the best ways of learning, we learn through watching and copying, copying the great left arm genius of Wasim can only be good for you.
Chat to the Coach and explain to him what you have said here, if he fails to understand and still wants to change your action then its time to find a new club.
Happy Fast Bowling! Regards Coach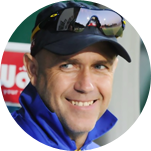 About Richard Pybus
I'm Richard Pybus, I've coached Pakistan, Bangladesh, Middlesex, Titans and the Cape Cobras in South Africa and the goal of this site is to help you to play winning cricket.