Cricket Mental Training: A Brain Based Approach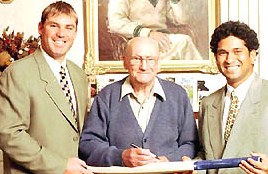 What do these three cricketers have in common ?
Sachin Tendulkar, Shane Warne and Don Bradman have and had three of the greatest cricket brains in the history of the game.
How do I know this?
Quite simply, it is reflected in their performance, all performance is a reflection of the brain's ability to set and strategically achieve goals.
These three have been almost peerless.
The mental game in cricket separates the best players from the rest, whether it be at International, Club or School level.
In professional sport it has long been understood that the best players know how to think, strategize and manage their emotions optimally, so that they can express themselves through their physical and technical skills.
That's what makes them winners !
If you were to take the world's 30 best cricketers, they will all have reasonably similar physical attributes in speed, co-ordination, strength and mobility.
These physical attributes will be similar to the rest of the cricketers in International and First Class Cricket, so where lies the difference?
What separates them?

The gap between them and the rest is in the six inches between their ears.
In the 3lbs of mystery we call the Brain.
The mental game has typically been a no-go zone in cricket, more from fear of the unknown world of the mind than for any logical reason.
---
Cricket Mental Training
---
Our primary focus will be on how Cricket Mental Training can improve all cricketers' and coaches' performances, allowing you to perform with clarity, calmness and optimal focus.
Having been around coaches and players at all levels for over thirty years, I know that it is not a province that they enter easily.
Our goal is to demystify some of the mystery around sports psychologyand the mental side of the game.
Also, to make cricket mental skills training a field that is evidence based, grounded in fact and accessible to players, coaches and even parents who want to know the right thing to say to their child at the right time.
A new field that has evolved in the last few decades and has major significance for us in Mental Training is NLP (Neuro Linguistic Programming) and its cousin, Sports Hypnosis.
We shall also discuss their impact and what they can offer to cricketers.
Cricket is a game steeped in tradition and its innate conservatism has hindered the investigation into the key factors that differentiate elite performance at the highest level.
Our focus is into elite performance, how do the best cricket players use their brains to enhance and sustain optimal performance.
I shall begin this section on a personal story of how I came across Mental Skills Training and applied it to my own performance as a player and coach and the incredible impact it made.
I will also include the remarkable story of Marilyn King, a former Olympic Athlete and her experiences with training the brain and the mind for performance.
Click on the links below to find out more …
---
Go To Cricket Mental Training: Richard Pybus's Story
Go To Marilyn King: Lessons For Cricket From An Olympic Champion
Go To The Laws Of Mental Training
Go to The Power Of The Subconscious Mind
Go To Performance Breathing Skills
Go To Performance Goal Setting
Go To Performance Visualization and Imagery
Go To Performance Self Talk and Affirmations
---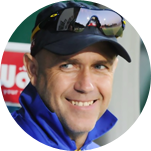 About Richard Pybus
I'm Richard Pybus, I've coached Pakistan, Bangladesh, Middlesex, Titans and the Cape Cobras in South Africa and the goal of this site is to help you to play winning cricket.