This section on T20 Cricket will focus primarily on cricket strategy , game plans and T20 cricketers. We will look at the best cricketers and teams, and how they go about their individual and team game strategies.
T20 cricket has pushed back the boundaries of perception regarding game strategy and tactics. It would have been beyond conception 10 years ago that a side would set and chase targets around nine and ten runs to the over.
Or that bowlers would have to be satisfied at having gone at a run rate of anywhere between six and eight runs to the over, or that a spell for a bowler could be one over. The length of time that a batter has to get in has gone from being overs to balls.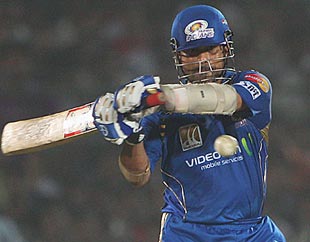 Perception is reality, and the reality is that T20 cricket has turned the game as we know it on its head.
Not only commercially, but also from the constantly evolving match strategy.
The great players likeSachin Tendulkar have adapted, they have gone back to the drawing board and grown their game all over again. From Indian Premier League 1 to Indian Premier League 3, Tendulkar's performance has improved markedly with his capacity to attack the power play in the first six overs.
He is not the only player to go back to their performance blueprint, Dale Steyn is another who has re-drafted his bowling plan, we have seen him move from a containment plan based on off stump channel with swing, to out and out pace.
He will no doubt be working on evolving this as he moves from the slow tracks of IPL cricket to the quicker tracks of South Africa and Australia.
T20 strategy has impacted the One Day game and Test Cricket, sides have revised what they think is safe to leave a team to chase in the last innings of a Test or four day match.
Captains of the batting side now know that they can chase down 80 runs off ten overs if they have wickets in hand. Gone are the tame, boring draws in first class cricket for sides that play with intent.
Batting strategy has been revolutionised by the attacking intent of aggresive game plans, with flat wickets prepared for run fests the bowlers have had to go back to the drawing board, and thus far have been found wanting.
I do believe though that the best bowlers, captains and coaches are re-drawing their strategy and we will see in the next season or two ( at the time of writing 2010, post IPL 3 and in the middle of the T20 ICC World Cup In the West Indies) specific game plans and skill sets become prevalent across each of the bowling disciplines; whether it be fast bowling, swing or spin. Bowling Strategy will catch up with changes in batting technique and game plans.
Cricket evolution dictates that the bowler's skill levels will go up to match the contest with the bat.
Watch this space, its going to be fascinating.
The articles I post will be specific to players, teams and Competitions. Domestic like Indian Premier League cricket in India, the Ram Slam in South Africa and the Big Bash in Australia and International like Champions League and ICC Twenty20 World Cup.
---
Australian Cricket:
Australian Cricket: Bowling Strategy.Twenty 20 ICC Cricket World Cup West Indies
England Cricket:
England Cricket: Viva Eoin Morgan
England Cricket: Twenty20 World Champions … At Last
Indian Cricket
Indian Cricket: India's batting woes against the quicks and how to fix it
Sachin Tendulkar's Ever Growing Batting Genius
Pakistan Cricket
How Pakistan Snatched Defeat From The Jaws Of Victory
---
Back To Cricketlab From T20 Cricket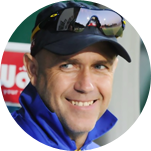 About Richard Pybus
I'm Richard Pybus, I've coached Pakistan, Bangladesh, Middlesex, Titans and the Cape Cobras in South Africa and the goal of this site is to help you to play winning cricket.