by Avinash Khandekar
(Nasik, Maharashtra State, India)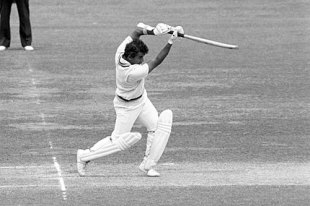 Sunil Gavaskar And His Shoe Laces
The Maharashtra v/s Bombay Ranji Trophy match was scheduled in late the seventies at Nasik, a small town near Mumbai.
Sunil Gavaskar was leading Bombay team and was nominated as the Captain of the Indian team for the forthcoming series against West Indies.
It was a big event for the cricket loving people of Nasik and Gavaskar was a big name with tremendous glamour.
My friend Ramesh Sanwatsarkar a Nasik District Cricket team captain was appointed as a local manager for the Bombay team. The Bombay team won the toss and elected to bat. Sunil was padding up and as he stretched his shoe lace a piece came off in his hand and it was virtually impossible to tie the shoe properly. He looked at Ramesh for help and promptly Ramesh assured him he would get a new lace within a span of five minutes.
Ramesh ran outside, as the sports shop was within a kilometers distance and drove his scooter at full speed. As he was crossing near the Central Bus Station he heard a big bang and collapsed on the road. In the mean time he realized that his scooter dashed against a middle aged lady who was now screaming.
People gathered, a policeman also appeared on the scene, they were not in a mood to listen that the District Cricket team captain had a more important job, perhaps the job of his life in hand and the great Indian opener is waiting hopelessly for the shoe lace.
The Police handled the scene and ordered Ramesh to take the lady to the doctor for medical help. The Civil hospital refused to admit and examine the patient as it was an accident case.
Ramesh went to his friend who had his clinic nearby. The X-ray was taken, the medicines were purchased, the lady demanded for money for a new saree as her dress was torn. The saree was purchased, the entire process consumed about three and a half hours.
At around 1400 hours Ramesh purchased the shoe lace for 50 paisa, spending around Rs.350/- on the old lady and with a broad smile handed over the lace to Sunil Gavaskar.
There was another drama at Nasik Police ground.
As Sunil Gavaskar went to open the innings for Bombay in the very first over a rising delivery from the Maharashtra pacer, Pandurang Salgavkar struck Gavaskar on his hand and the X-ray report showed a hair line crack and ruled out Sunil's further participation for the next four weeks.
Sunil lost the chance of leading the country as well.
Ramesh Sanwatsarkar however had kept that shoe lace in his show case, we wonder whether he still remembers the old lady or Sunil Gavaskar.
Comments for Sunil Gavaskar's Shoe Lace
Dec 08, 2014
Awesome!

NEW




That was an interesting insight by Mr. Avinash Khandekar. Sunil Gavaskar is arguably one of the best openers in the world. Gavaskar was known for his near perfect technique. As far as test cricket is concerned, I would rate him above Virender Sehwag or Sachin Tendulkar since he has got the best batting average against the best bowling attack which included Holding and Garner. (Mind you! Gavaskar never used a Helmet in his distinguished career. )

Fubu sneakers
---
---
Oct 14, 2012
Sunil Gavaskar's Shoe Lace


Wow! Great article! Yes, lots go behind the scene which is never reported! well written and interesting article..good going Khandekar. write some more. Bhavna
---
Oct 13, 2012
Very Gud
its wonderfully narrated.
Need More articles from Mr. Avinash!!!Agreed, Mr Avinash, what do you have for us? Coach
---
Join in and write your own page! It's easy to do. How? Simply click here to return to Cricket Humour .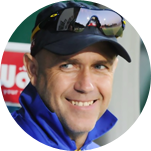 About Richard Pybus
I'm Richard Pybus, I've coached Pakistan, Bangladesh, Middlesex, Titans and the Cape Cobras in South Africa and the goal of this site is to help you to play winning cricket.